Reflexology
In Reflexology, our body's organs and systems are reflected with specific reflexes on our feet. When we have an injury, a health condition or have a lot of stress, Reflexology can tailor treatment to specific reflexes to treat your health concerns and bring the body back into balance. Or if you love a bit of pampering, Reflexology is great for relaxation!
All appointments are a fee of $60 and may be able to be claimed for health fund rebates.
Renee Coles is a Perth Reflexologist also offers the following services for her clients:
Myofascial Release Therapy
Therapeutic Ultrasound
Dry Needling
Renee is now taking bookings. To make an appointment, call 9314 2777, book online, or speak with our reception staff on your next visit.
Benefits of Reflexology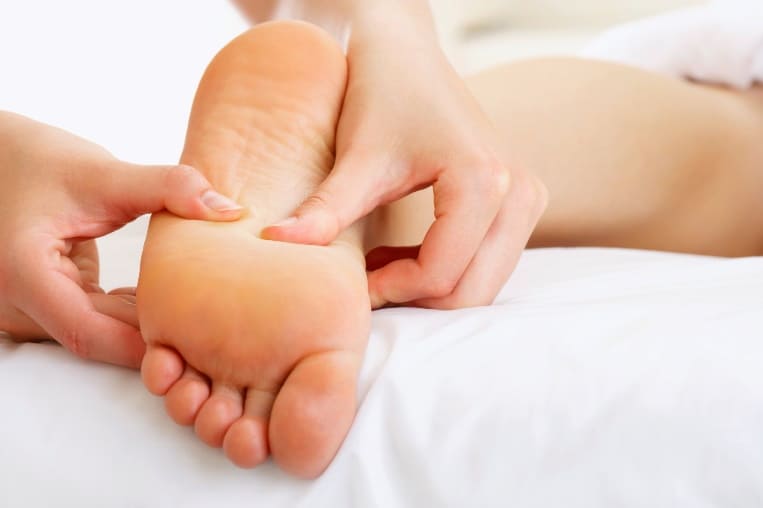 There are many amazing benefits to reflexology.  It promotes deep relaxation, pain relief, detoxification, improves sleep, increases energy levels and strengthens all systems in the body, including our circulatory, nerve and lymphatic systems.
Reflexology can assist in the treatment of:
 Asthma
 Allergies
 Anxiety
 Back pain
 Bronchitis
 Digestive disorders
 Depression
 Eczema
 Fatigue
 Headaches
 Hormonal imbalances
 Insomnia
 IBS
 Kidney and gallbladder stones
 Knee conditions
 Low immune system
 Lymphatic drainage
 Muscular strains
 Psoriasis
 Sciatica
Renee is now treating at Melville Wellness Centre and serves all Perth locals. For more information, or to make a booking please call 9314 2777, or speak with our reception staff on your next visit.