Dry Needling
Dry needling is highly effective in treating muscle tightness and pain. It uses tiny hair thin like needles on trigger points in muscles. When our muscles become tight and cause us pain, dry needling forces the muscle to relax by bringing essential blood flow, oxygen and nutrients in the muscle and expelling the build-up of toxic waste that causes our muscles to remain tight and painful. This therapy is ideal for treatment of upper shoulder pain, back pain, tight quads, hamstrings and calf muscles, as well as tennis/golfers elbow.
All appointments are a fee of $60.00 and may be able to be claimed for health fund rebates.
Renee Coles also offers the following services for her clients:
Myofascial Release Therapy
Therapeutic Ultrasound
Reflexology
Renee is now taking bookings. To make an appointment, call 9314 2777 or speak with our reception staff on your next visit.
Benefits of Dry Needling
Dry needling can be a highly effective treatment for muscle tightness and pain.  Needling a tight muscle relieves the tautness of the muscle fibres and the irritability of the sensory nerves that are responsible for referred pain and local tenderness.
Many of the benefits of dry needling include: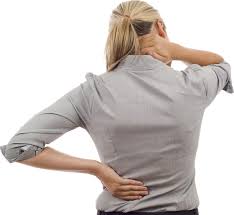 Breaks down fibrotic tissue that has entrapped nerves
Provides blood flow and clears toxic build up in muscles
Adds collagen and elastic fibres to muscle, adding strength
Results in muscle relaxation
Dry needling can assist in the treatment of many conditions, for example:
Shoulder tightness
Back pain
Leg aches
Renee is now treating at Melville Wellness Centre and serves all Perth locals. For more information, or to make a booking please call 9314 2777, or speak with our reception staff on your next visit.