Enjoy Life in Less Pain
Your Local Chiropractor Can Help
Need a professional and experienced Chiropractor in Perth? Melville Wellness Centre Chiropractic Clinic has got you covered. Our team of dedicated and highly trained Chiropractors are known for their gentle touch and effective results. When you are ready to start feeling better, call on our Chiropractic Services in Perth. We offer
podiatry services
and
massage therapy in Perth
.
Strong Team
Whether you've suffered an accident or have chronic pain in your back, hips, knees, elbows, shoulders, wrists.
Health Fund Rebates
We provide instant rebates
(HICAPs)
from all health funds
Years of experience
Our professional and experienced Chiropractors in Perth can help you do just that.
We are available
Reach out to one of our friendly staff members or use our convenient online booking system to schedule.
Easy Online Booking
We know that your pain can get in the way of your day-to-day life so we want to make it as easy as possible to make an appointment with Melville Wellness Centre so you can get to back being you as soon as possible.
Your First Visit
Whether you have had chronic pain for years or you are just getting over an injury, we can help fast track your recovery and help you prevent future injury or recurrence of your ailment.
Opening Hours
Monday - Friday8:30am-11:30am and 3pm-6pm
---
Saturday8:30am-11:30am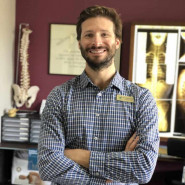 Dr Chad Coles
Chiropractor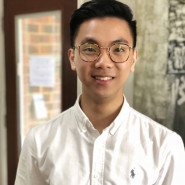 Dr Garret Kow
Chiropractor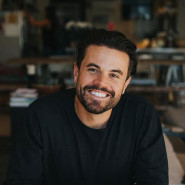 Benjamin Hodgetts
Podiatrist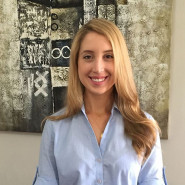 Renee Coles
Clinical Reflexologist + Soft Tissue Therapist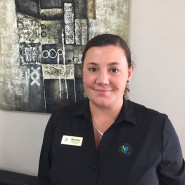 Mariana Toro Cuartas
Remedial & Sports Massage Therapist
Need a Professional and Experienced Chiropractor in Perth? We have you covered.
Our team at Melville Wellness Centre are dedicated and highly trained Chiropractors known for their gentle touch and effective results. We'll assist in restoring your health so your body can start to heal itself. There are numerous benefits to chiropractic care. Apart from the common concerns of neck pain and lower back pain relief, other reasons why you need chiropractic services include:
You want to reduce the future risk of illnesses.
Achieve your overall health and wellness goals.
Provide pain relief for other types of pain and conditions your experiencing.
Have a new sense of balance and well-being.
You seek an alternative to traditional medicine.
At our chiropractic wellness centre in Perth, you can experience all of these and we cater to your personal needs.
We Provide Comprehensive and Supportive Chiropractic Care.
At Melville Wellness Centre Chiropractic Clinic, you can access our wide-range of chiropractic treatment options:
Sport Injury Treatments
Lumbar and Low Back Pain Treatments
Shoulder, Hand, & Arm Injuries
Hip Treatments
Neck Pain Treatment
Knee Conditions
Foot and Ankle Pain
Motor Vehicle Accidents
Paediatric Care
Posture Correction
Pregnancy Management
Shoulder Injuries
Stress Management
Services Rendered:
Chiropractic
Podiatry
Massage Therapy
Reflexology
Dry needling Treatment
Referral to healthcare specialists as deemed necessary.
What sets us apart from other chiropractic clinics?
Aside from our chiropractic services, we cover further services from
podiatry treatment
, dry needling treatment, to
massage therapy
. You do not need a referral letter to see us or make an appointment, just pop into our clinic and we'll provide you with high-quality services and personalised management solution. At Melville Wellness Centre our practitioners focus on family care, from infants to the elderly. Please call us at 9314 2777 if you would like further information or book a consultation. You can also fill in the details below under 'Request an Appointment'. When you are ready to start your path to a customised pain solution, call on our Chiropractic Services in Perth and book an appointment today!