Podiatrist in Perth
Ben graduated with his Bachelor of Podiatry from the University of Newcastle. He realised that the west is best and made the move to Perth in 2015. Ben is a functional sports podiatrist in Perth and strength and conditioning coach. He has a special interest in sports podiatry, functional movement, mobility, exercise prescription, barefoot rehabilitation, biomechanics and paediatrics.
Ben enjoys getting to know patients and providing a holistic, patient-focused level of care. Ben's passion for sports medicine comes from a background in competitive sports, sprint/strength and conditioning coaching, and working with sportspersons and teams of all ages.
In his spare time, Ben enjoys being outdoors, training, travelling, surfing and hanging out with his better half and their two dogs.
Perth Podiatry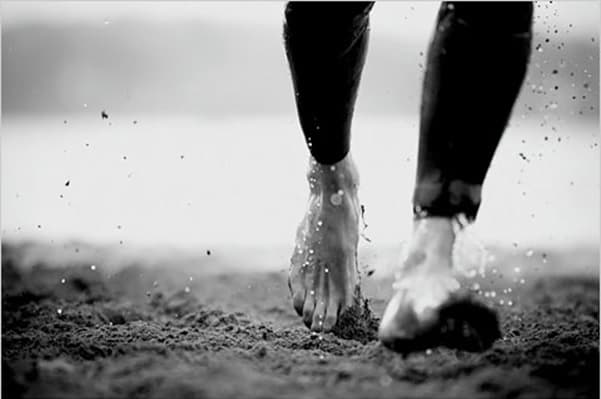 We specialise in lower limb sports medicine, the rehabilitation of lower limb injuries; ankle injuries, muscle strains and tears, knee pain/ injuries, hip instability and lower back pain through lower limb alignment, this may be affecting your whole-bodies functionality.
We monitor and accurately diagnose, then structure and design patient-specific programs that suit patient goals for optimal rehabilitation of the injury, which may require lower limb physical therapy; dry needling, massage, orthotics, taping, joint mobilisations and exercise prescription.
We also have an important role in maintaining general nail and skin health of the feet and in maintaining mobility of the elderly, disabled and those with diabetes and other chronic conditions.
A day in the life of a Podiatrist, they will come across a variety of pathologies such as;
Arthritic Feet, Ankle & Lower Limb
Biomechanical Gait Analysis
Basic Foot, Nail & Skin Care
Children's Lower Limb & Foot Problems
Occupational Podiatry
Sports Medicine & Rehabilitation
Sesamoiditis
Ankle Sprains
Shin Splints
Knee, Hip & Lower Back Pain
Footwear Advice & Modification
Running, Exercise & Footwear Education
Taping
Achilles Tendonitis
Strength & Conditioning
Ingrown Toe Nails
Warts
Corns
Diabetic foot assessments
At Melville Wellness Centre, we manage the effect that the foot has on the entire body as well as the effect that the body has on the foot through podiatric medicine.
We believe that foot function is paramount to good posture and ongoing optimal health. We have a holistic outlook with our podiatry approach and we believe in using a team care plan to maximise results.
At Melville Wellness Centre, our fully qualified Podiatrists use a combination of the most advanced podiatry technologies to fully assess foot and lower limb conditions and treat simple problems to complex athletic issues.
In our Perth practice, we use hands-on assessments combined with the latest computer technology; this includes 3D optical laser scans.
If you're searching for an experienced Podiatrist or podiatry services in Perth, make an appointment today on 9314 2777. Remember that HICAPS (instant rebates) are available for all health funds and Ben is a Bupa Member's First Provider.