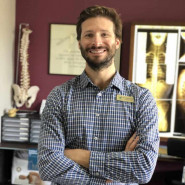 Dr Chad Coles
Chiropractor
Dr Chad Coles has over 15 years of clinical experience including qualifications in a Bachelor of Science (Chiropractic), a Bachelor of Chiropractic and an International Chiropractic Sports Science Diploma. Dr Coles states, "It is my goal to serve outstanding chiropractic care to the community. I utilise a wide range of both soft tissue and adjustment techniques to cater for all people and conditions. I aim not only to alleviate pain, but also inspire and educate our patients to become active participants in their own health and wellness."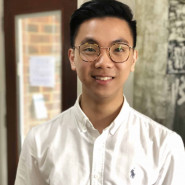 Dr Garret Kow
Chiropractor
Dr Garret is a graduate of Murdoch University in Perth, Western Australia, where he studied and received his Bachelor of Science (Chiropractic) and Bachelor of Chiropractic with distinction. Dr Garret strongly believes that Chiropractic care is not only effective at pain relief, but is also able to help the body move and function at its optimal level. Dr Garret seeks to encourage and educate his patients on how they can better their spinal health and wellness. Dr Garret is a resident of the Melville area and is pleased to be practicing in the community that he's grown up in.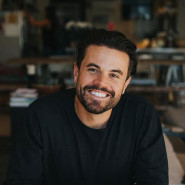 Benjamin Hodgetts
Podiatrist
Ben graduated with his Bachelor of Podiatry from the University of Newcastle. He realised that west is best and made the move to Perth in 2015. Ben is a functional sports
podiatrist
and strength and conditioning coach. He has a special interest in sports podiatry, functional movement, mobility, exercise prescription, barefoot rehabilitation, biomechanics and paediatrics. Ben enjoys getting to know patients and providing a holistic, patient-focused level of care. In his spare time, Ben likes being outdoors, training, travelling, surfing and hanging out with his better half and their two dogs.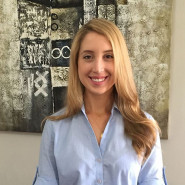 Renee Coles
Soft Tissue (Muscle) Therapist
Renee treats all muscle related issues such as neck pain, tight shoulders, back and hip pain, leg aches and tennis/golfers elbow. Her treatments consist of myofascial release to warm and lengthen muscles, followed by either dry needling or therapeutic ultrasound, and lastly infrared heat to help ease and relieve irritable muscles. Renee caters for the young to the elderly and she provides ongoing maintenance care so her clients can continue to enjoy what they love doing.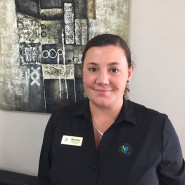 Mariana Toro Cuartas
Remedial & Sports Massage Therapist
Mariana graduated with a Diploma in Remedial Massage in 2015 after completing her Physiotherapy Degree in Colombia. Passionate about alternative medicine, she has also obtained several certificates in fitness and age care and now boasts a wealth of experience in various medical and wellbeing institutes in Australia. As a highly professional and caring
massage therapist in Perth
, Mariana is intent on giving her patients the best care possible. She is also an avid reader and traveller.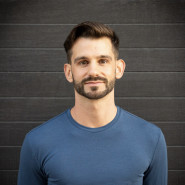 Linton Aberle
Remedial Massage Therapist
Linton is a Remedial Massage Therapist who completed his diploma at the Australian Institute of Fitness. He works with the team at Melville Wellness Centre to support clients seeking relief from pain, improvement of dysfunction & achieving optimal movement. His manual therapy draws upon a wide scope of knowledge in collaborating with his clients to create a unique treatment with measurable results.