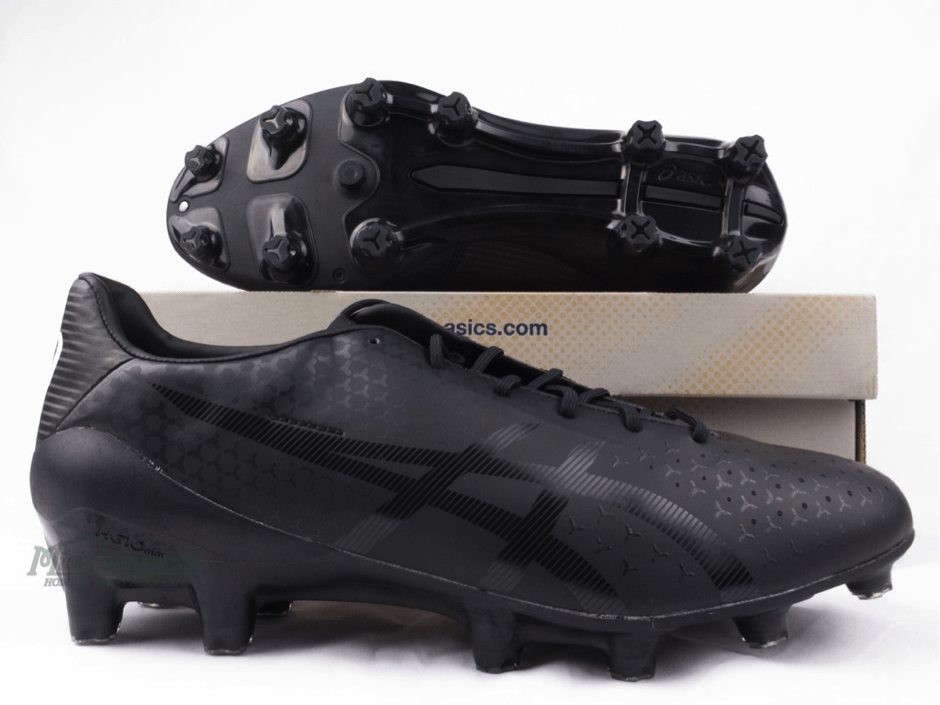 Athletes often choose their boots by appearance and not their performance or suitability to the individual. Getting your boots professionally fitted can make all the difference. You are looking for something that will address your foot shape, function, gait pattern, any injuries and player position to name a few.
For example; using an 'Asics Menace' with a HG10mm pitch to the rear of the shoe, elevating the heel height is going to assist those young athletes with Achilles problems such as 'Severs Disease' by taking some pressure off, whilst assisting in propelling you forward. However, if you have any forefoot injuries or issues such as 'turf toe', having a pitch from heel to toe can cause more forefoot pressure and exacerbate the issue.
Different footy codes, have different fitting requirements, depending on surfaces and conditions. You may need different stud patterns, boots for wet, dry surfaces, hard or soft etc. AFL footy boots are also made for different player positions as well.
Sometimes alternating between your joggers and footy boots between training sessions is also a good idea to take load off when needed, as joggers are more forgiving for more endurance style cardio sessions. This is also a good way to ease into the season and be kind to your feet.
Tips for choosing the right AFL boot:
Overall fit – They should be a thumb width longer than the longest toe, to avoiding jamming the toes into the end of the boot if the foot slides or swells, as well as making sure if you have a wide foot you pick a wide brand/ design.
Upper materials – The upper needs to be strong enough to support the foot with rapid change of direction, kicking etc. Leather, specifically kangaroo leather seems to be one of the best uppers used.
Stud configuration – They need to be specific to the conditions you play in, or specific sports. There can be moulded or screw in options, moulded seem to be popular for the general dry or hard conditions. Screw ins are can be more versatile in adjustment of conditions i.e. wet or soft may need longer studs and different stud configuration.
Lacing configuration – Some boots have off centre lacing configuration, some have lacing down the centre of the boot. This will generally differ by brands and specific football sports.
Boot weight – These days, the lighter the boot the better. History usually the lighter the boot, the less support and structure to it. However, in the modern footy boot the materials are so much better and still able to provide a decent structure to it, whilst being light weight.
Support – Orthotics can be fitted as long as the boot has the depth and space for it. This can improve not only extra support, but assist in running and prevention of certain injuries if customised the athlete and there specific sport.
Places to get them fitted right and have plenty of choice are:
Athletes Foot
Rebel Sport
Jim Kidds
Nike
For any issues contact our podiatrist in Perth today!